Trump intensifies attacks on four Democratic congresswomen
BY APD NEWS
Jul 18,2019 at 14:54
U.S. President Donald Trump intensified his vilification of four liberal lawmakers as un-American at a raucous rally on Wednesday, underscoring that the attacks will be a key part of his strategy for winning re-election in 2020.
Despite criticism from Democrats that his comments about the four minority congresswomen are racist, Trump went on a 20-minute diatribe about them, saying they were welcome to leave the country if they do not like his policies on issues such as immigration and defending Israel.
"So these congresswomen, their comments are helping to fuel the rise of a dangerous, militant hard left," the Republican president said to roars from the crowd in North Carolina, a state seen as key to his re-election.
Trump tweeted on the weekend that the four progressive representatives, known as "the squad" - Ilhan Omar of Minnesota, Alexandria Ocasio-Cortez of New York, Rashida Tlaib of Michigan and Ayanna Pressley of Massachusetts - should "go back" where they came from, even though all are U.S. citizens and three were born in the country.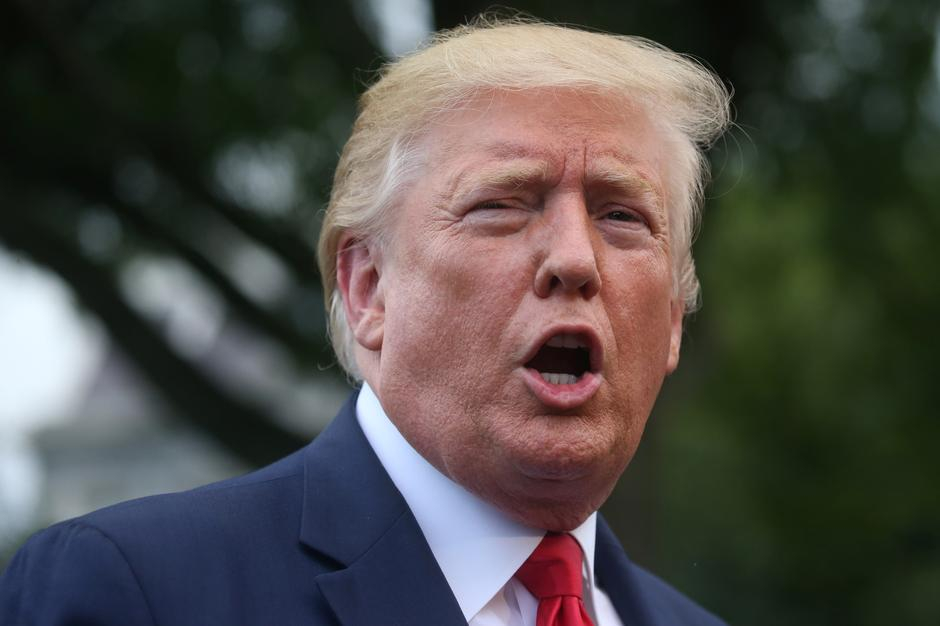 U.S. President Donald Trump talks to reporters as he departs for travel to Greenville, North Carolina from the South Lawn of the White House in Washington, DC, U.S., July 17, 2019. /Reuters Photo
As Trump recounted past comments made by Omar - who was born in Somalia and emigrated to the United States as a child - the crowd began chanting: "Send her back!"
"Tonight I have a suggestion for the hate-filled extremists who are constantly trying to tear our country down. They never have anything good to say. That's why I say: 'Hey, if they don't like it, let them leave. Let them leave,'" Trump said.
Trump spent about 20 percent of his freewheeling 90-minute-long speech criticizing the four lawmakers, eliciting choruses of "Booo!" from the crowd, which he praised for its enthusiasm.
But he also took time to skewer some of the Democrats vying to be their party's candidate in the 2020 race.
(REUTERS)