CGTN Sports Talk: How will 'old' Lakers perform in new NBA season?
BY APD NEWS
Sep 03,2021 at 12:13
Signing Rajon Rondo to a one-year minimum deal both added to the Los Angeles Lakers' treasure trove of experience and made the team even older. By now, half of the league's oldest guys are with the purple and gold, including their commander LeBron James, who will turn 37 in less than four months.
Such an old roster means the Lakers will be more experienced and probably play smarter on the court, but they are likely to be slower and more vulnerable to injuries as well. Having given up almost all future assets in the past three years, the team must win now. The question is, can those old legs still carry them victory?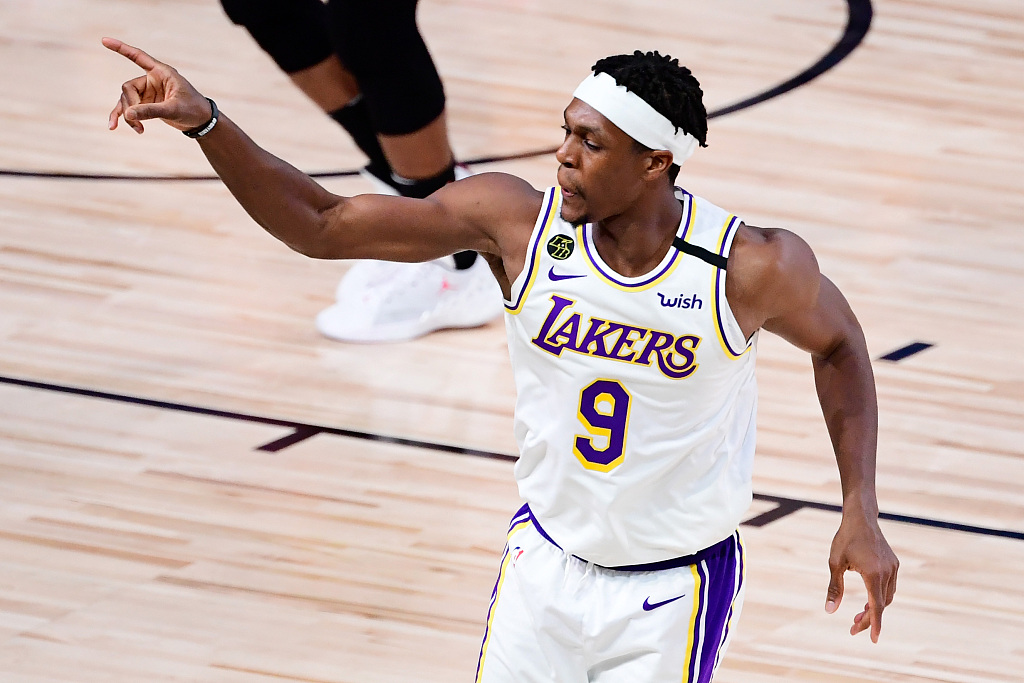 Rajon Rondo of the Los Angeles Lakers looks on in Game 6 of the NBA Finals against the Miami Heat at AdventHealth Arena at the ESPN Wide World of Sports Complex in Lake Buena Vista, Florida, U.S., October 11, 2020. /CFP
LeBron James of the Los Angeles Lakers looks on in Game 4 of the NBA Western Conference first-round playoffs against the Phoenix Suns at Staples Center in Los Angeles, California, May 30, 2021. /CFP
(CGTN)