Roger Federer quits the French Open due to health concerns
BY APD NEWS
Jun 07,2021 at 12:38
Twenty-time Grand Slam champion Roger Federer has withdrawn from the ongoing French Open, citing heath reasons, confirmed both the tournament organizers and the 39-year-old himself on Sunday.
"After discussions with my team, I've decided I will need to pull out of the French Open today. After two knee surgeries and a year of rehabilitation it's important that I listen to my body and make sure that I don't push myself too quickly on my road to recovery. I am thrilled to have gotten three matches under my belt. There is no greater feeling than being back on court. See everyone soon!" Federer posted on Twitter to announce his decision.
As a result, Matteo Berrettini will reach the quarterfinals automatically and he will meet the winner between Novak Djokovic and Lorenzo Musetti.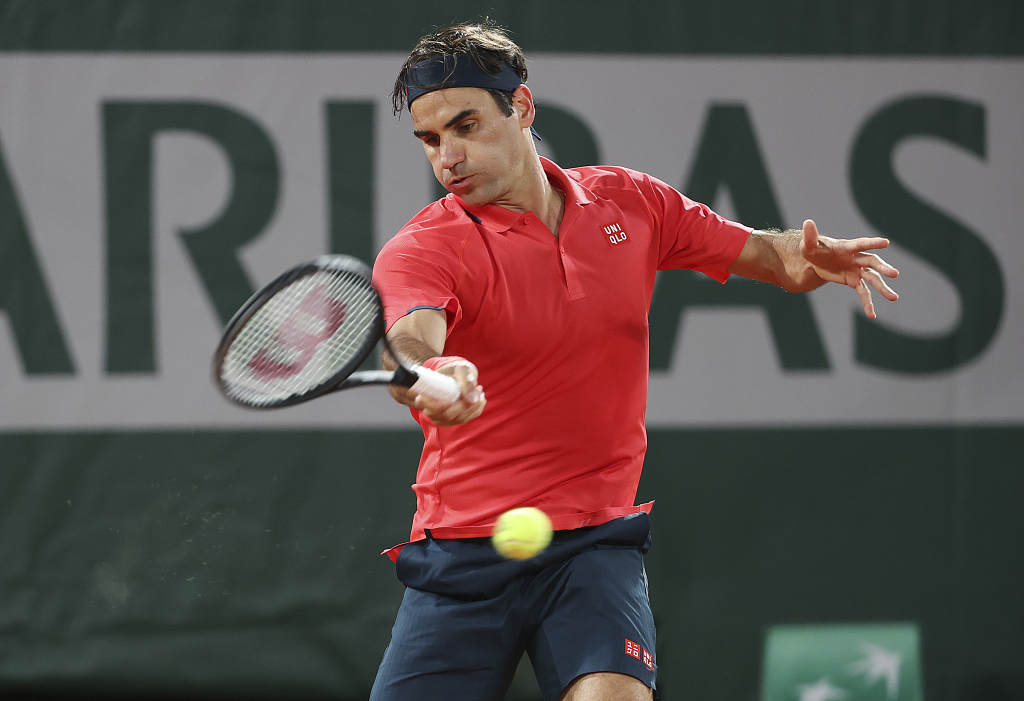 Roger Federer of Switzerland hits the ball in the French Open men's singles Round of 32 match against Dominik Koepfer of Germany at Roland Garros, June 5, 2021. /CFP
It took Federer three hours and 35 minutes to beat Dominik Koepfer 3-1 in men's singles Round of 32 matches. The Swiss said he was not sure if he would continue to play at the post-match press conference.
"I don't know if I am going to play. I have to decide whether or not to continue. Is it too risky to keep putting pressure on the knee? Is it a good time to rest? Every match I have to reassess the situation and see the next morning in what state I wake up and how my knee is doing. It may be even more true after a match as long as the one tonight," said Federer.
"Just seeing Federer at 39 off the back of two knee surgeries playing to an empty stadium at 12.30am getting fired up is inspirational to me. Do what you love," tweeted three-time Grand Slam champion Andy Murray.
(CGTN)