Zhang Yingying murder case: Jury deliberations begin
BY APD NEWS
Jul 18,2019 at 11:33
Following more than a month of testimony at trial and sentencing, jurors began deliberating Brendt Christensen's appropriate sentence following closing statements on Wednesday in Illinois' federal court. The jurors, this time, have to choose between life in prison without parole and the death penalty.
The closing arguments of the sentencing phase for Christensen took place around 9 a.m. at a federal court of Peoria, in the U.S. state of Illinois. Jurors were dismissed for the night before 5 p.m. after a first day of deliberations without a decision.
The 30-year-old man was convicted by the same jury who took less than two hours last month to convict Christensen of kidnapping and killing 28-year-old Chinese scholar Zhang Yingying in 2017.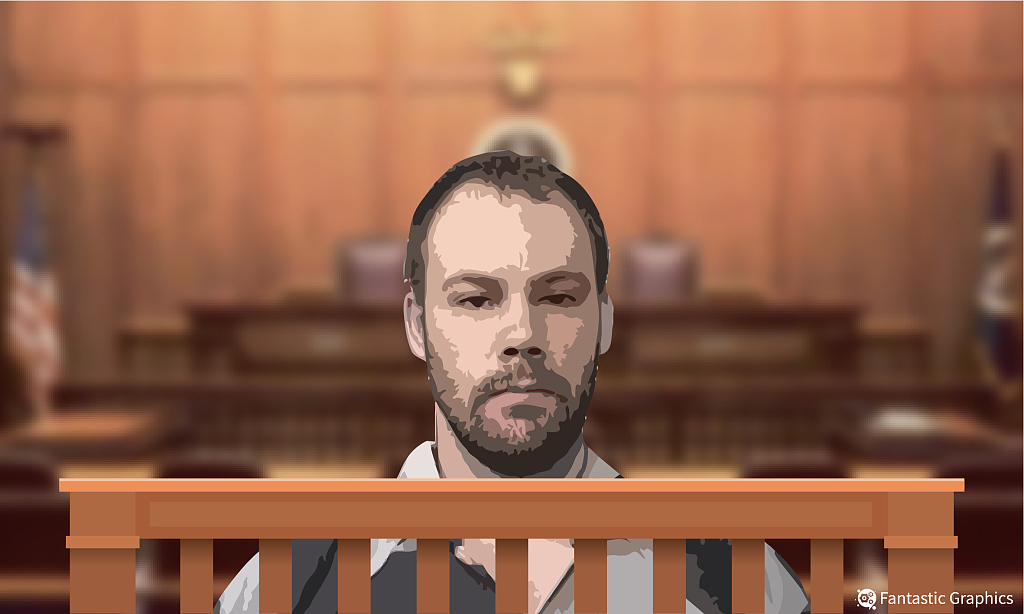 Portrait of the convict, Brendt Christensen. /VCG Photo
The jury received Christensen's capital case at about 1:40 p.m. after the closing arguments from both sides who deliberated differing portraits of Christensen. The defense described him as a whole man mired in pain, and the prosecution called him a depraved and brutal killer.
Federal defender Elisabeth Pollock asked the 12-person jury to show mercy and spare her client, claiming he struggled with alcoholism, suffered from family's history of mental illness and sought help for his homicidal thoughts in the weeks and months before he killed Zhang.
On the other hand, the prosecution presented a much darker side with assistant attorney James Nelson stating that Christensen premeditated the crime and tortured Zhang before "destroying" her body, acting in a "heinous, cruel or depraved" manner.
"He disposed of her remains in a way in which they'll never be recovered," Nelson said. He also described how Christensen cleaned his car and home to cover up the crime and continued to use the mattress where Zhang's DNA was found as if nothing happened.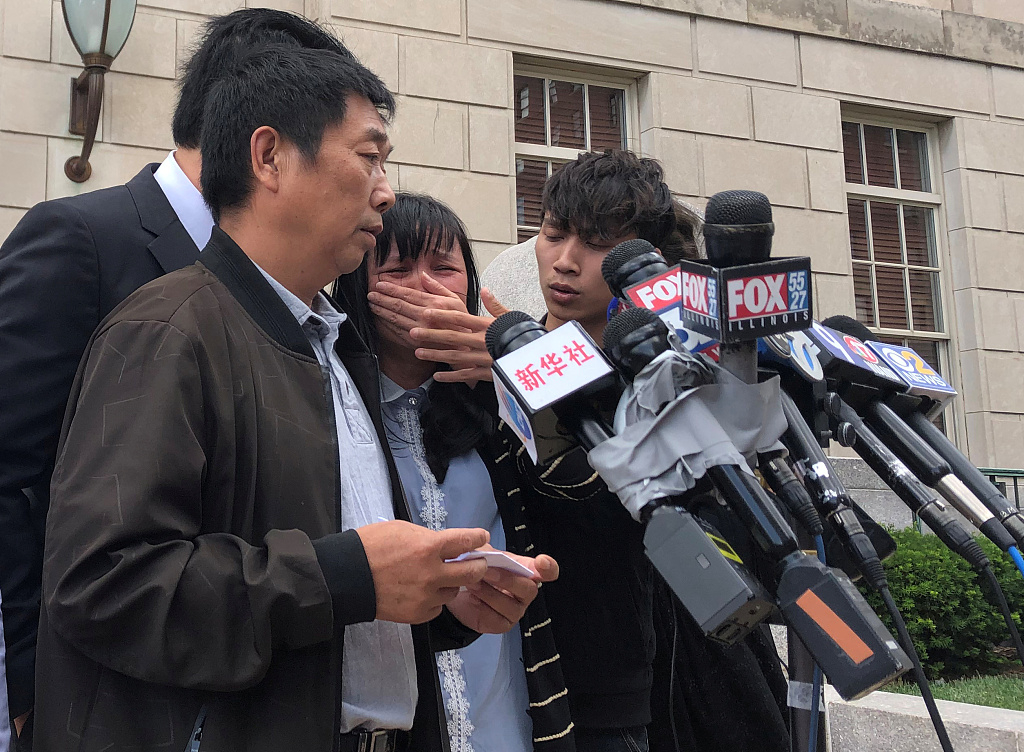 Zhang Ronggao, father of Zhang Yingying, reads a statement after Brendt Christensen was found guilty of kidnapping and murder of his daughter, to press in Peoria, Illinois, U.S., June 24, 2019. /VCG Photo
Prosecutors argued Christensen has expressed no remorse for killing Zhang and he never told investigators what he did to the body and where it could be found. They again appealed to the jury to sentence Christensen to death.
The death penalty was abolished in Illinois in 2011, but it remains legal at the federal level, where Christensen's case was prosecuted. A death sentence would require the unanimous agreement of all jurors. If Christensen is executed, he would be the first Illinois resident to receive the death penalty since it was abolished.
The deliberations will resume Thursday morning and can last hours or weeks.
(CGTN)