Water rises to warning level at Dongting Lake in central China
BY APD NEWS
Jul 18,2019 at 11:22
Water at multiple hydrological stations at China's second largest freshwater lake has risen to a warning level of 32.5 meters due to continuous rainfall in central China.
At about 8 p.m. on July 16, water reached 32.5 meters at the Chenglingji hydrological station of Dongting Lake in Hunan Province, according to local authorities.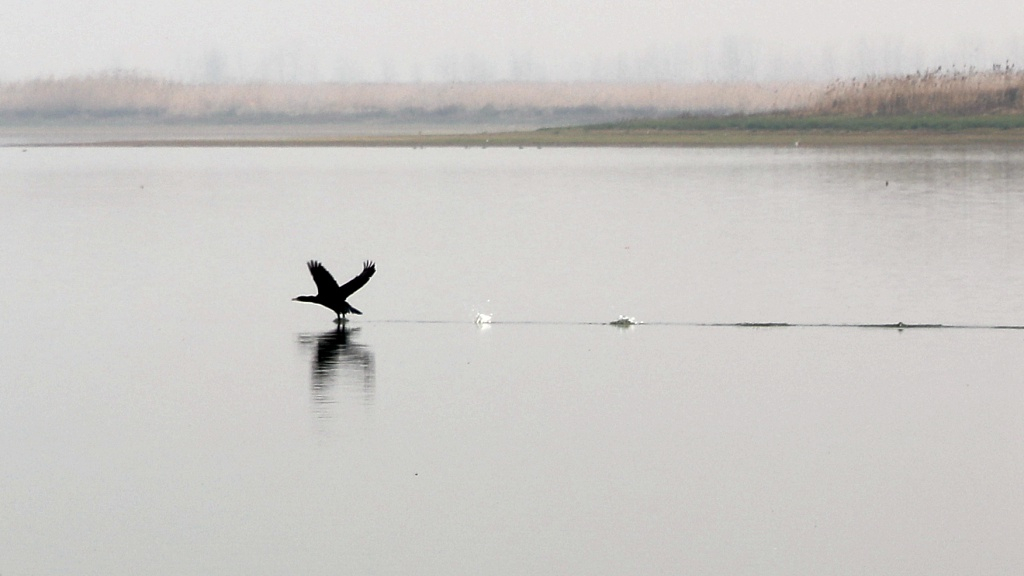 A wild duck flying on Dongting Lake, Hunan Province, central China. /VCG Photo
Due to heavy downpours, water has exceeded warning levels at 10 hydrological stations in Hunan so far, including seven stations at the Xiangjiang River, a tributary of Yangtze, China's longest river.
Local authorities are alarmed and are preparing for possible floods.
(ASIA PACIFIC DAILY)