How BESTEK Made Itself Succeed in the Fierce E-commerce Competition
BY APD NEWS
Jul 12,2019 at 12:51
Lee Iacocca, the first American business idol, once said: "Make innovation or die." To survive and thrive in the recent fiercely competitive market, BESTEK has seized the opportunity to broke with tradition, bold transformation and continuously innovating, achieved rapid development, and finally gaining a position in the overseas market.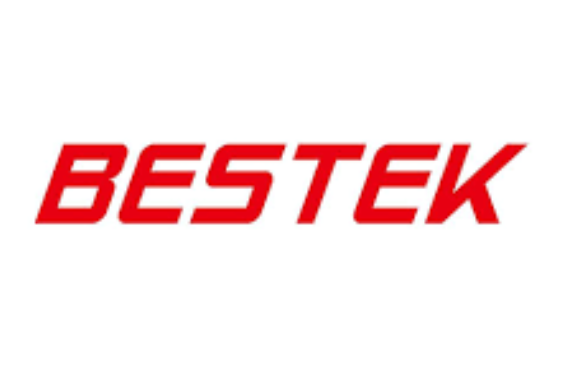 As the leader of the International e-commerce DTC (direct to customer) field, BESTEK Global LLC (abbreviation: BESTEK) mainly sells its products directly to their customers through their directly-operated stores. Xu Xinhua, CEO of BESTEK Group, said in an interview with the Asia-Pacific Daily that the company's success lies in an innovative business model: the DTC model breaks the traditional commodity circulation path and truly provides customers with the most cost-effective products, maximizes value, and ensures the product quality and company service. The traditional commodity circulation path is "factory, brand owner, agent, dealer, store, and customer", and the DTC model simplifies this process into "factory, e-commerce platform, and customer". The new model helps the company lower operating costs thus customers will pay less. It's a win-win outcome.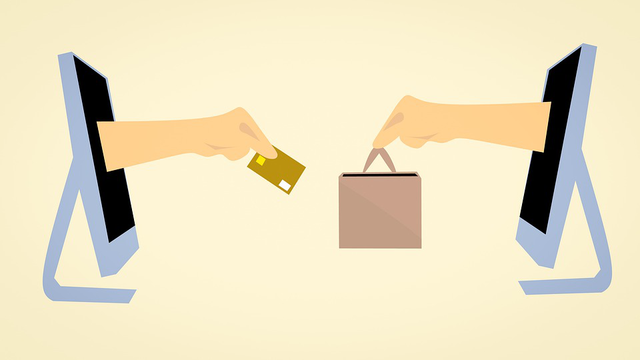 In recent years, BESTEK has transformed from the traditional foreign trade marketing to the entire network marketing by opening stores on global online platforms such as Amazon and eBay. It diversifies global sales channels through multiple platforms, increases the penetration rate of the original major markets, selectively taps into new markets and expands online retail channels, making itself become one of top brands in the automotive electronics and power supply sectors all over the world. "If you are searching for the car inverters or power strip on Amazon, BESTEK ranking on the top of your searching results, the total sales of BESTEK products are much higher than other brands at the same price," said a representative of University of Houston, Bauer College of Business when he was visiting BESTEK.
According to statistics, BESTEK's best-selling products like car inverters, international travel chargers all rank first in their respective categories on Amazon, eBay and other online platforms, sold more than 1 million pieces per year . They capture up to 70% of the global market share, of which the 300W inverters alone are sold over 100,000 units per year and receive more than 5,000 positive customer reviews on Amazon. The international travel chargers are sold about 200,000 units annually. The popular car inverters and plug-in products have won hundreds of thousands of positive reviews with the annual sales of over 20 million U.S. dollars.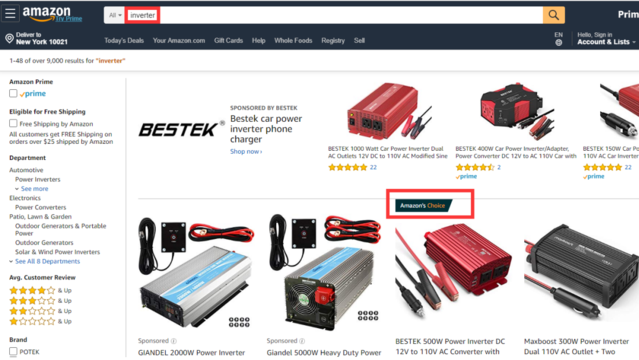 Apart from innovative breakthroughs in the business and marketing models, BESTEK pays special attention to technological innovation by investing into a professional R&D team. BESTEK has applied for more than 400 patents, including 88 invention patents, 89 utility model patents and 231 design patents. The products mainly cover automotive and household electronics. They are almost self-made in-house, so that BESTEK can control the production quality every step of the way. BESTEK makes sure its products up to the global certification standards such as FCC, CE, FDA, UL and CCC that customers can purchase and use them with an easy mind. "The Innovation determines how high we can fly and the quality determines how far we can go. Innovation and quality are the basic guarantees for our products to get recognition in the marketplace," its CEO said.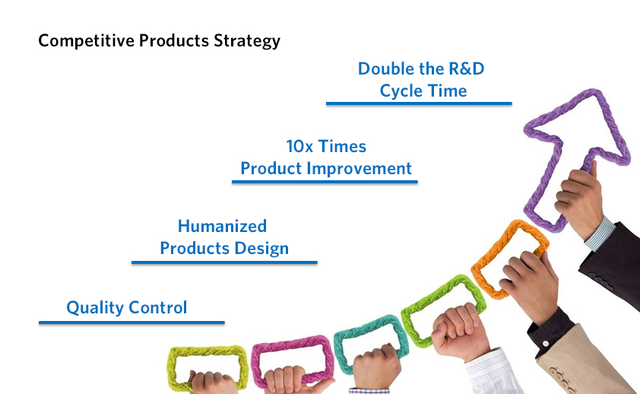 BESTEK regards the DTC model as a way of customer-service oriented and ever-improving. A customer said he feels the care and the enthusiasm that BESTEK provides in the pre-sales and after-sales support. He expressed his thanks in a letter, which says that "BESTEK customer service had keeping in touch for a remarkable of time to make sure everything went well. As of today, I can say that I'm very impressed by their dedication. They want to keep their customers are happy. I won't hesitate shopping from them again. I know if something goes wrong, they got my back." This letter praises BESTEK's "customer-first" service standard, inspiring them to continuously improve user experience.
Xu also said that many customers around the world have gradually known and accepted BESTEK. Maybe it's known as a successful international e-commerce company, but he would prefer the customers call it a technology company, or a product company. The CEO believes that focusing on developing technologies and products is the foundation of a company's development; In the future, BESTEK will continue to adapt to the market demand, focus on the "smart home" market, and build a smart BESTEK life system.
(BESTEK)