At least 45 killed in fuel tanker explosion in Nigeria
BY APD NEWS
Jul 03,2019 at 14:42
At least 45 people were killed and 101 others sustained various degrees of burns in a petrol tanker explosion in southern Nigeria, local officials said Tuesday.
The tragedy occurred on Monday at Ahumbe village in Benue state, when the tanker, which had overturned after an accident, caught fire as dozens of people were trying to scoop the leaked fuel, according to Aliyu Baba, state commander of the Federal Road Safety Corps (FRSC).
Baba told reporters in Makurdi, the state capital, that the fuel tanker had skidded as the driver avoided a pothole in the area. The vehicle flipped and overturned.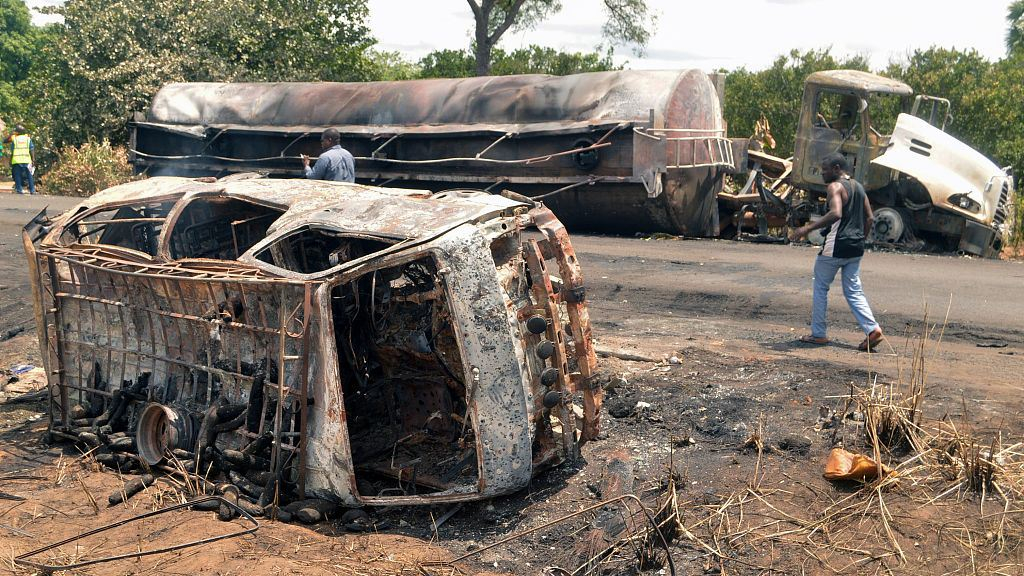 The scooping lasted for almost 45 minutes, until a Toyota bus rammed into the fuel tanker, causing the first explosion, the road official added.
He said the fire caused by the first explosion killed 14 passengers instantly in the bus, and some people who were scooping the fuel.
The second explosion, which caused more casualties, happened when onlookers, motorists and villagers trooped to the scene to either catch a glimpse of the incident or assist in the rescue efforts.
At least 45 deaths have been recorded, Baba said, adding many of the injured might not survive considering their condition.
Terlumun Swende, a doctor at a local hospital, told the media that one of the 10 victims received at the facility died in the early hours of Tuesday.
Nigerian President Muhammadu Buhari said in a statement that he was "saddened by the unfortunate loss of lives which could clearly have been avoided."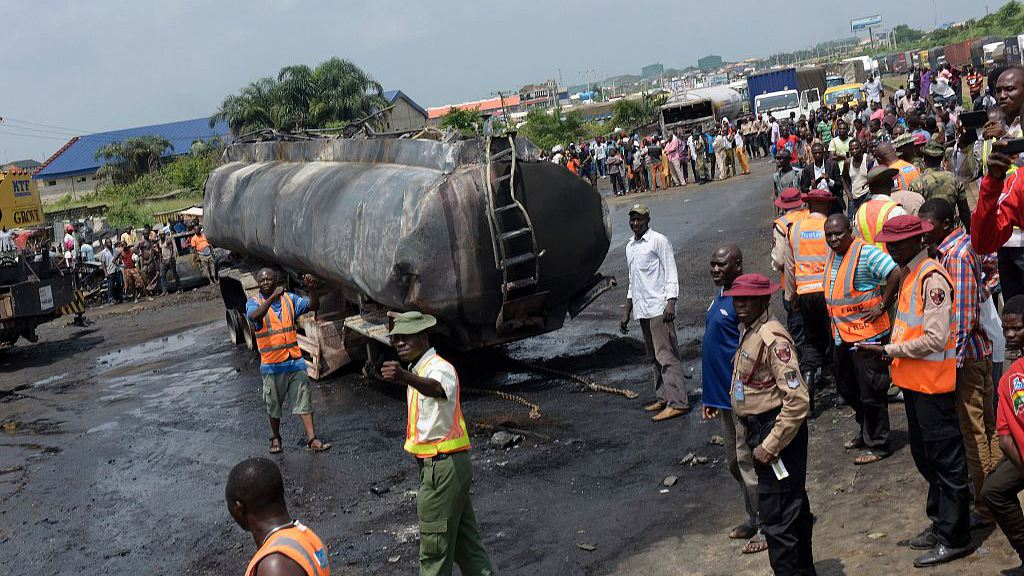 Fires and explosions often occur as people try to siphon fuel from pipelines and also following accidents involving fuel tankers on poorly-maintained roads.
Last October, 60 people were killed when a spill at an oil pipeline caused a fire in Nigeria's southeast.
(AFP)