2019 Summer Davos paves a path for the future of globalization
BY APD NEWS
Jul 03,2019 at 15:01
Editor's note:Rabi Sankar Bosu, an Indian freelance contributor to Chinese media outlets, writes about Chinese politics, social and cultural issues, and China-India relations with special interest on the Belt and Road Initiative. The article reflects the author's opinions, and not necessarily the views of CGTN.
China is hosting the 13th Annual Meeting of the New Champions, also known as Summer Davos Forum from July 1-3 in northeast China's coastal city of Dalian, to focus on the necessity of "globalization" which has entered a new era in the age of Industrialization 4.0.
This year's forum comes at a critical time when the continuing rise of populism and protectionism has brought severe challenges to globalization and free trade.
More significantly, the theme of this year's forum is "Leadership 4.0: Succeeding in a New Era of Globalization."
It is hoped that during the high-level meeting, China, as well as invited guests, will try to find the answer to whether they will stay isolated or choose to cooperate with each other, strengthening globalization with a particular focus on the sharing economy, green investment, automation, data exchange, and new technology innovations, i.e. 5G, responsibly for the progress of humankind.
Since this year's theme focuses on leadership skill, China's positive and constructive attitudes towards promoting free trade and global interconnectivity have been praiseworthy.
Speaking ahead of the conference, David Aikman, the chief representative officer of the WEF China Office, told Xinhua on June 25, "China as the world's second-largest economy has been promoting globalization all along," adding that the meeting lets global leaders see how China creates sustainable smart cities and pushes financial market reforms forward.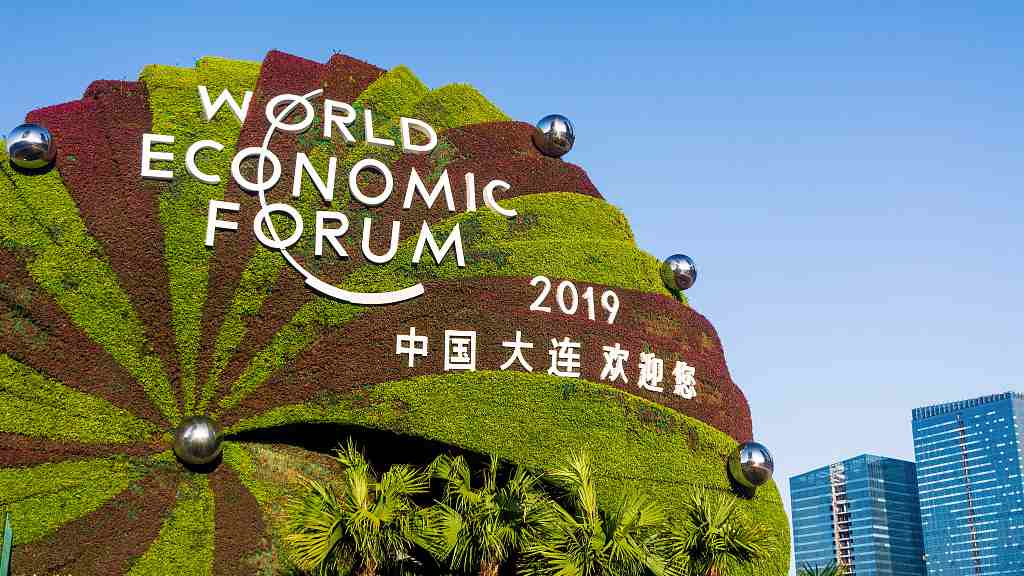 As an active advocate, practitioner and promoter of an open world economy, China has long stated that multilateralism is the key to economic globalization. But over the past year, the foundation of the multilateral trading system and its rules, with the WTO at its core, has been shaken by rising protectionism.
Now the fourth wave of globalization has entered a new era in the age of the fourth industrial revolution with the emergence of new technologies such as artificial intelligence, robotics, the Internet of Things and driverless cars, to mention a few.
AAs Klaus Schwab wrote in an article published on the U.S. magazine Foreign Affairs on January 16, 2019: "In this world, globalization won't disappear; it will deepen. If in the past global integration grew as trade barriers came down, it will now rely on the connectivity of national digital and virtual systems and the related flow of ideas and services. This is the core of Globalization 4.0."
It's encouraging that China has been playing an increasingly vital role in promoting technological advancements through which various global issues can be tackled.
U.S. carmaker Tesla Inc. is building its first overseas factory in Shanghai. The German automaker BMW has boosted its production facility in the city of Shenyang in northeast China. Foreign companies are reinvesting for the new opportunities to emerge from the further opening-up of China.
On June 30, China unveiled a shortened negative list for foreign investment, cutting the items down from 48 to 40 in the latest move to honor its commitment to further open up its economy. Undoubtedly, the new negative list will allow foreign investors to run majority-share controlling or wholly owned businesses in more sectors.
To sum up, it can be said that, the Summer Davos Forum 2019 has been a great platform over the years for enhancing trade and mobilizing the leaders as well as global business experts together to not only enhance trade but to find solutions to global issues using a win-win approach.
It is expected that the conference can deliver a clear signal for building an open world economy, safeguarding the free trade system, and promoting globalization to develop toward a fairer and universally beneficial direction.
(CGTN)